Loving Black headed Caique looking for a single person with experience – ADOPTED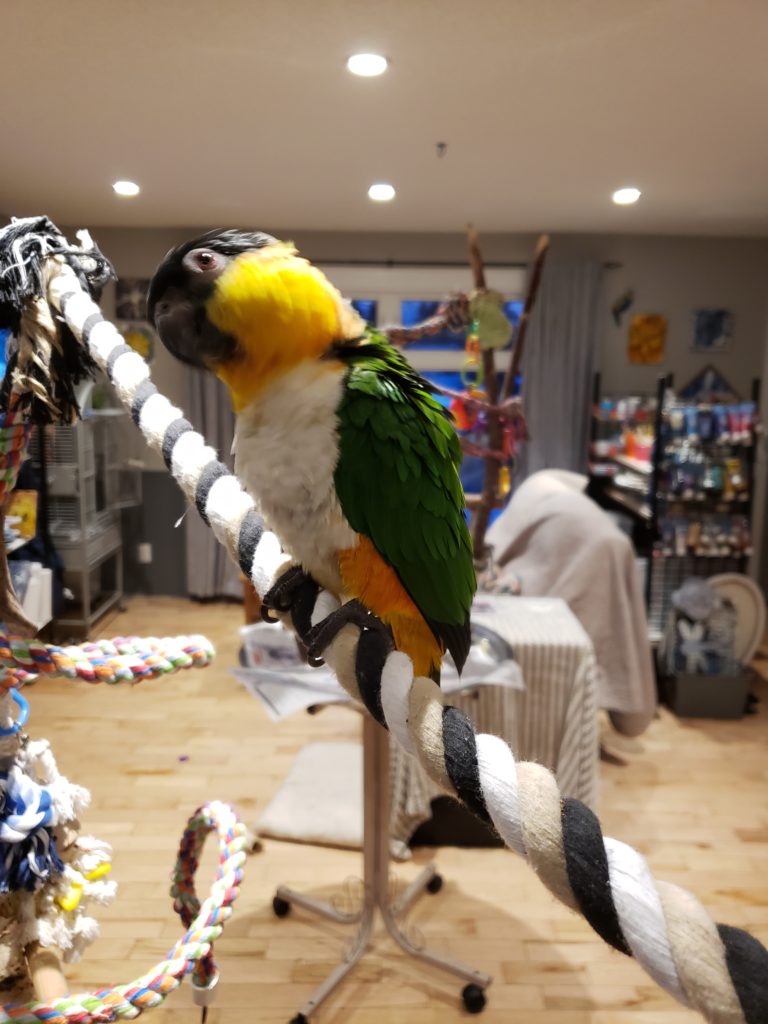 This sweet 7 year old guy is looking for a special friend to call his own. Working with him on his aggression to other people has been somewhat successful, however a recent visit with a potential adopter did not go well. Oliver immediately took a liking to the male but then proceeded to launch himself off his shoulder and onto the face of his wife and did bite her. VERY unacceptable behavior. He was clipped and this did not stop his desire to attack her unfortunately.
The wing trim was needed to slow him down and help alleviate some of the aggression he has shown to other birds and animals. He has NO fear of any bird and will launch himself to attack. He has also tried to take on a few dogs.
He enjoys sitting with you, on you and being silly by rolling down your head/back, and likes to play peekaboo when hes on your head and swings down to look in your eyes – he may try to groom your eyelashes as well.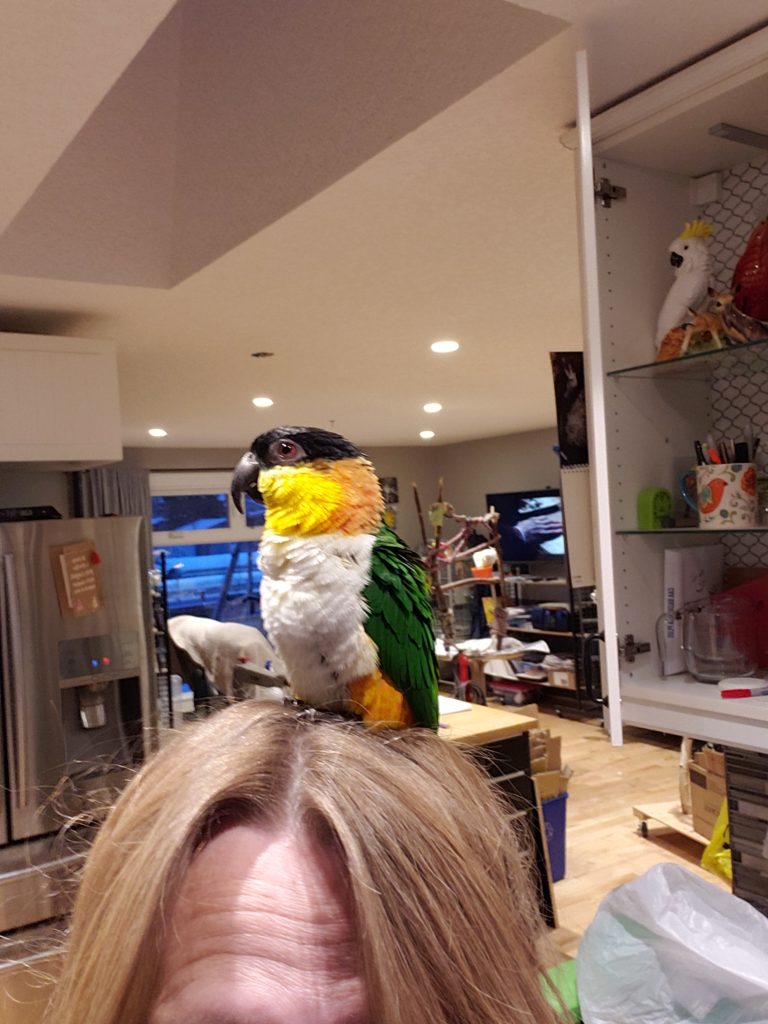 Consistent and positive training will be important for this guy.
Being an only bird would be beneficial for him, and NO children. He can also be very loud at times with his different calls so it is recommended he is in a house and not a shared dwelling.
He will require multiple visits before placement.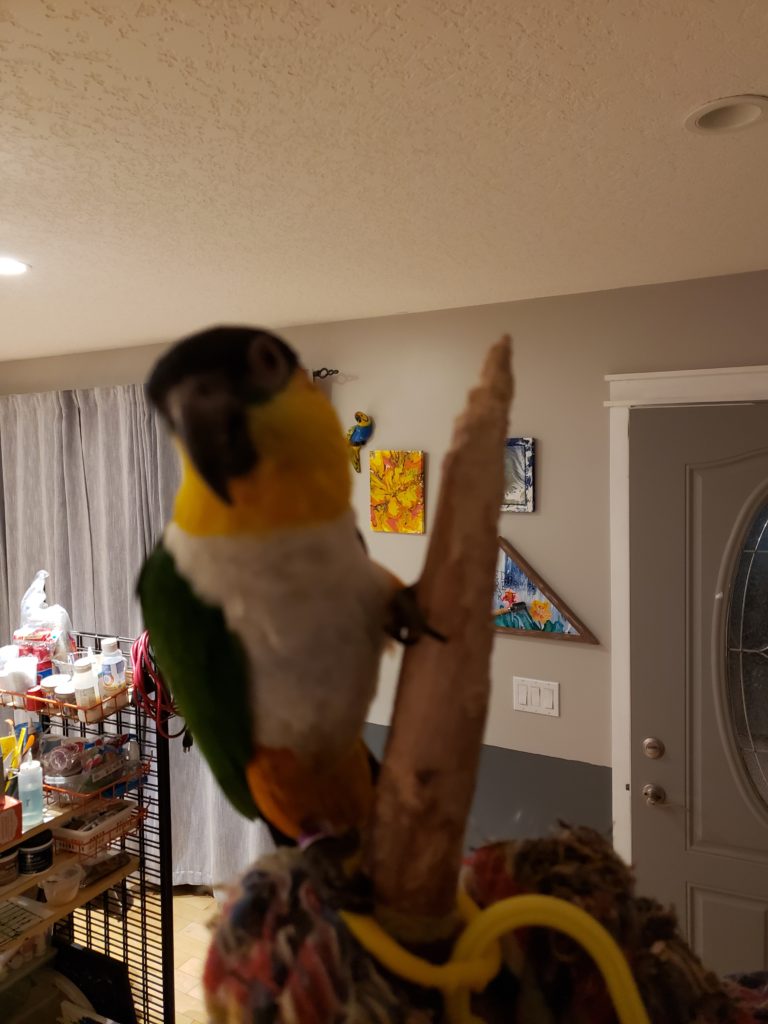 EDIT : Oliver has needed regular beak trims since being with us. This will be something you need to ensure is done with his Avian vet approximately every 4 months.
Please fill out an application form located on our website if you think he may the guy for you!