African Grey looking for a new family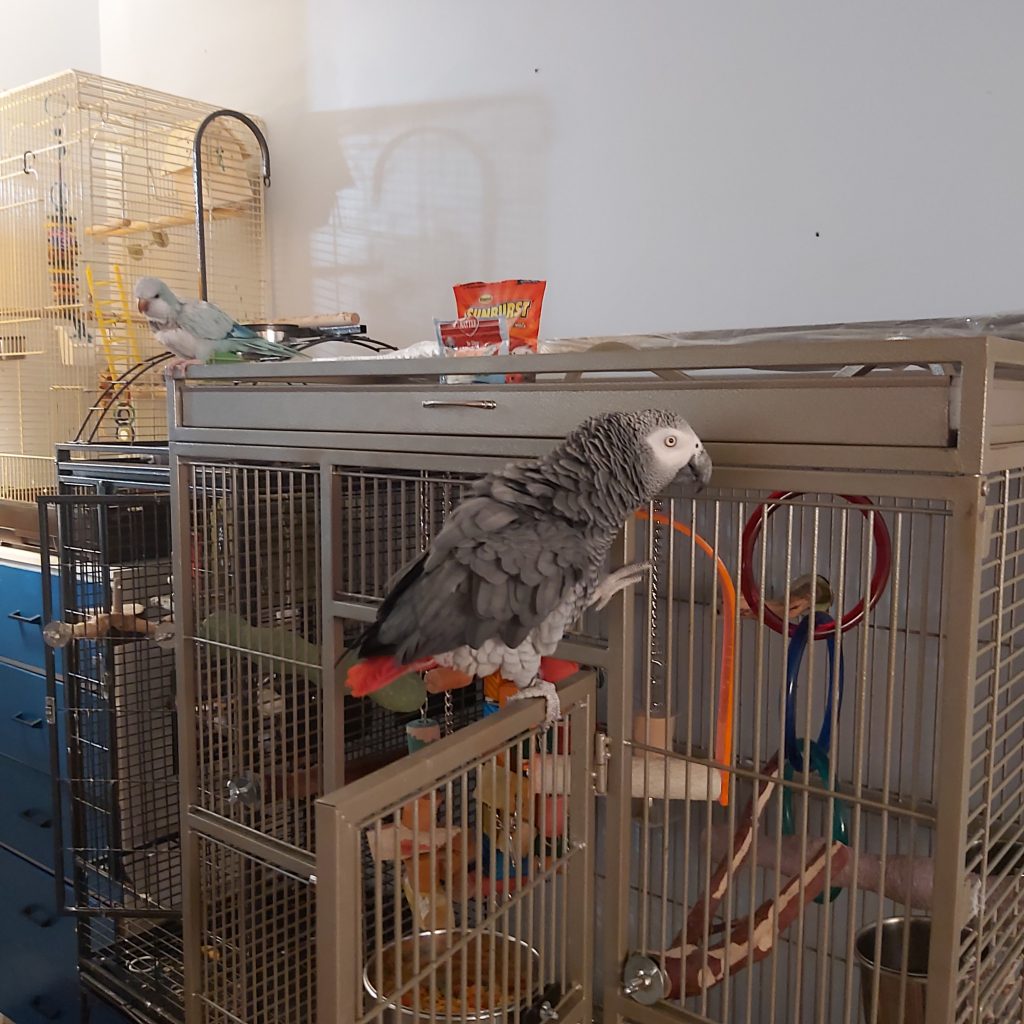 Casper is a 27 year old African Grey who lived with the same woman for his whole life, he is in good health, and comes with his dna paperwork, microchip information, cage, toys, and food. He was surrendered to me a couple of weeks ago, and there is concern with him being around my young child.
He is very nervous around men, and would be best suited with a female owner. 5 years ago he bit his owner, and she locked him in the cage, and only took him out to take him to the vet.
He will require alot of patience and an understanding owner, he is not a bird suitable to have around children. His feathers are perfect, no signs of plucking, and he saw the vet a month ago and his results came back healthy
This bird is located in OSHAWA ONTARIO.
Please contact James : james.delorme84@gmail.com
NOTE: A phone number has been provided and will be forwarded on request.