African Grey – Karo – ADOPTED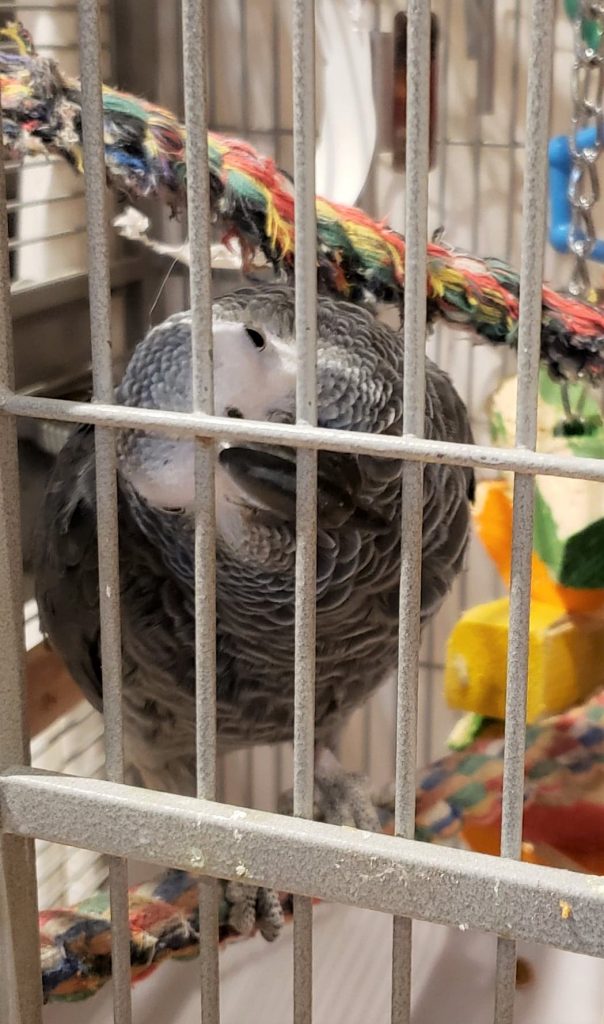 This sweet boy is looking for a calm environment to call home. He was a stray 2 1/2 years ago and despite all attempts, an owner was never found. When he came into Birdline back in August of 2020, as a courtesy we also searched for a possible owner but none was found.
Due to this, we have no back history/age/behavior on this boy.
His first few months with us were spent learning how to trust and allow close contact ie; feeding/cleaning his cage etc. We also worked on teaching him to step up on a rope perch as he is not hand tame and was very fearful of hands. He is treat motivated and loves pistachios/walnuts.
He was fully flighted but unfortunately he is not a direct flyer and hurt himself on numerous occasions with panic flights. We did clip his wings and will keep them clipped for his safety.
At some point in his life he experienced trauma to both feet. The deformities in them are not caused by a birth defect. He has shown that he is quite nimble and has no problem getting around his cage although on occasion he does step on one of his own toes and may trip/fall.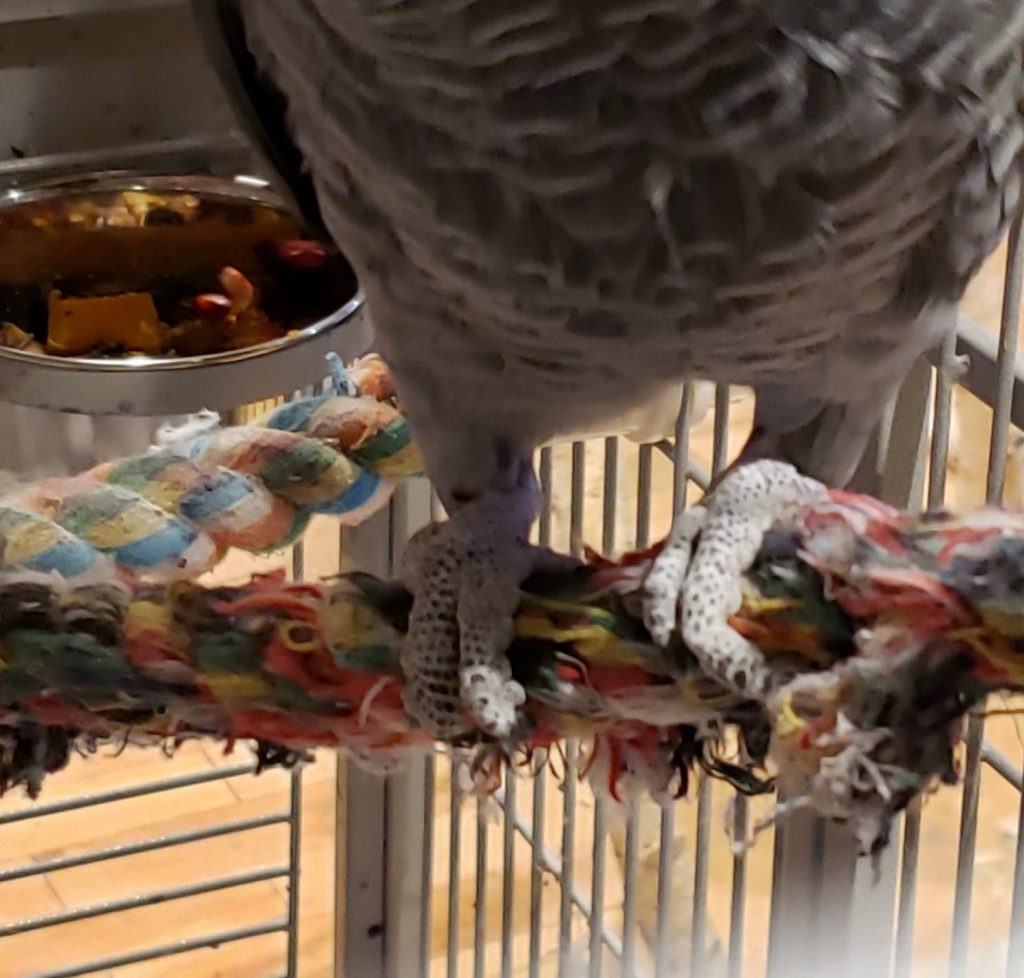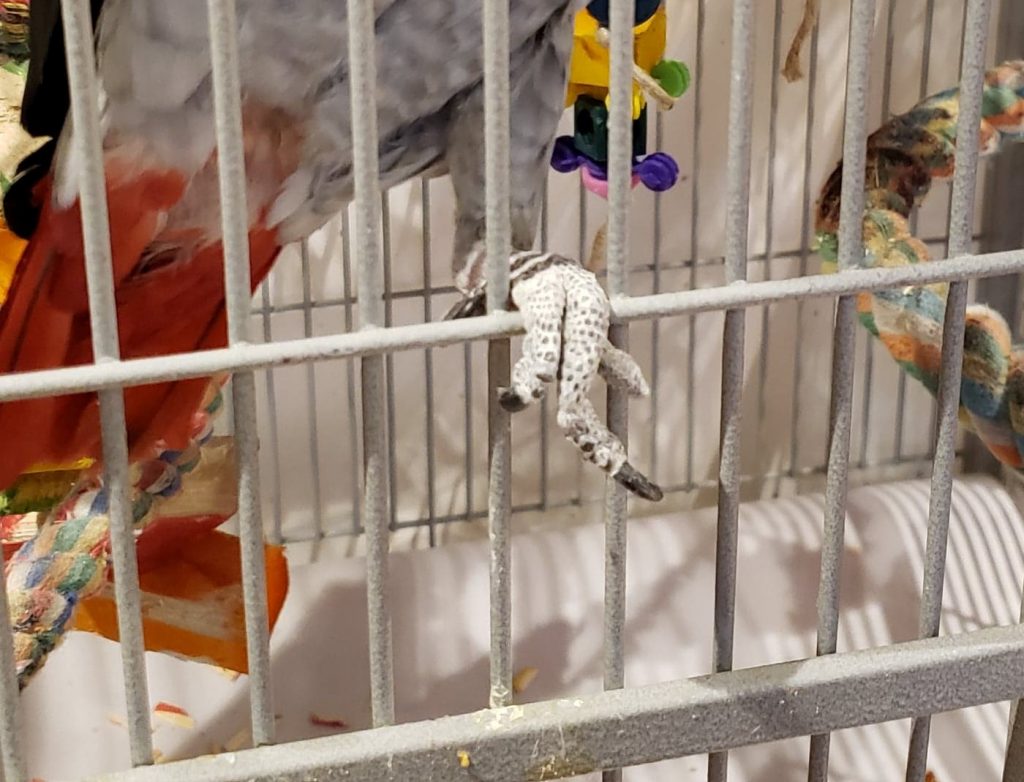 He is learning to trust more everyday and would need a very very patient owner who will allow him to discover things at his pace. He likes soft spoken people and gets nervous if there is alot of loud talking/yelling (possibly past traumas).
He has begun climbing down his cage to go investigate other areas of the house – when he finds himself in a spot he shouldn't be, a hand is offered to step up (ongoing training)and on occasion he will – the rope perch is then used which he readily hops onto.
He has a healthy diet now which consists of Harrisons adult pellets, veges/fruit and her nuts.
Karo will need a calm home with no small children and someone who is willing to spend the time helping him navigate his trust. He has never bitten but will shows signs he will if he is pushed to much to fast.
There have been no real indicators that he prefers a specific gender and will be excited and wave/dance to anyone who comes close to him.
If you think you are his " feathever" family, please fill out an application form located on the website.