ADOPTED -Yellow Head Amazon for adoption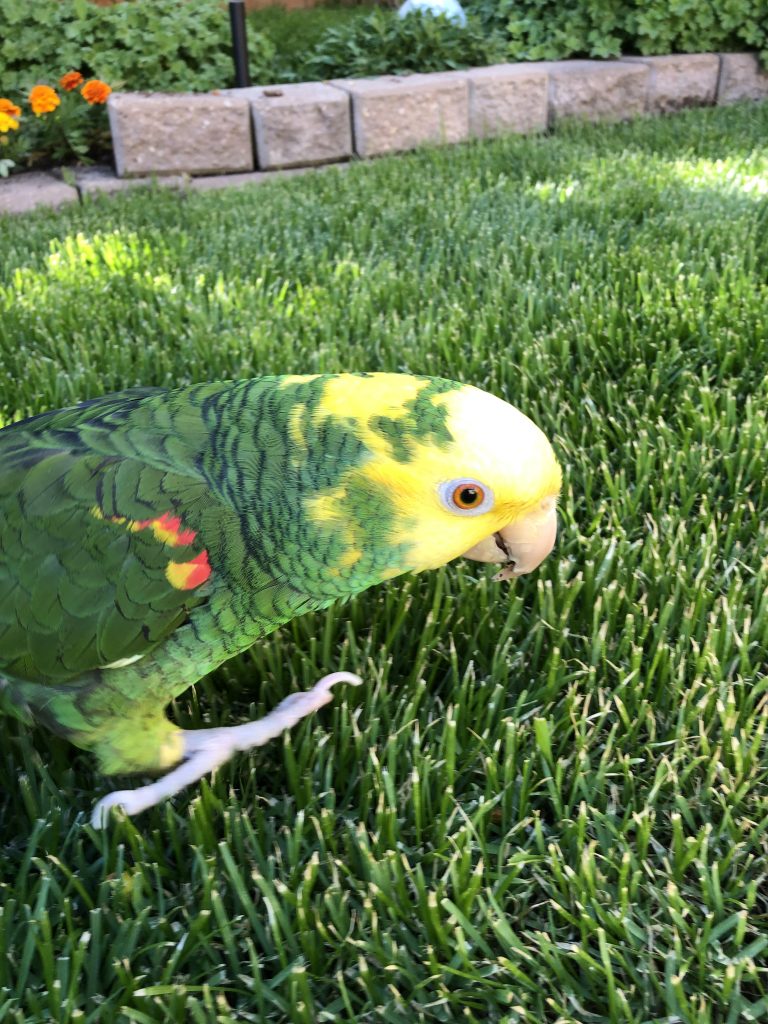 We have been asked by the owner of Beaker to help facilitate a new loving family for him.
"My double yellow headed Amazon, Beaker, has been with me for about 20 yrs (he is about 23 yrs old now and was with one previous owner before me).
Beaker is in excellent health. I take him yearly to Calgary Avian & Exotic for his checkups.
He has a vocabulary of about 50 words and continues to learn new ones.
As with a lot of Amazons, he loves music and will sing along to just about anything (especially Whitney Houston). He loves O Canada.
He has a large cage, two portable cages, T-stand and lots of toys.  There will be an adoption fee that can be discussed"