Moustache parakeet ADOPTED.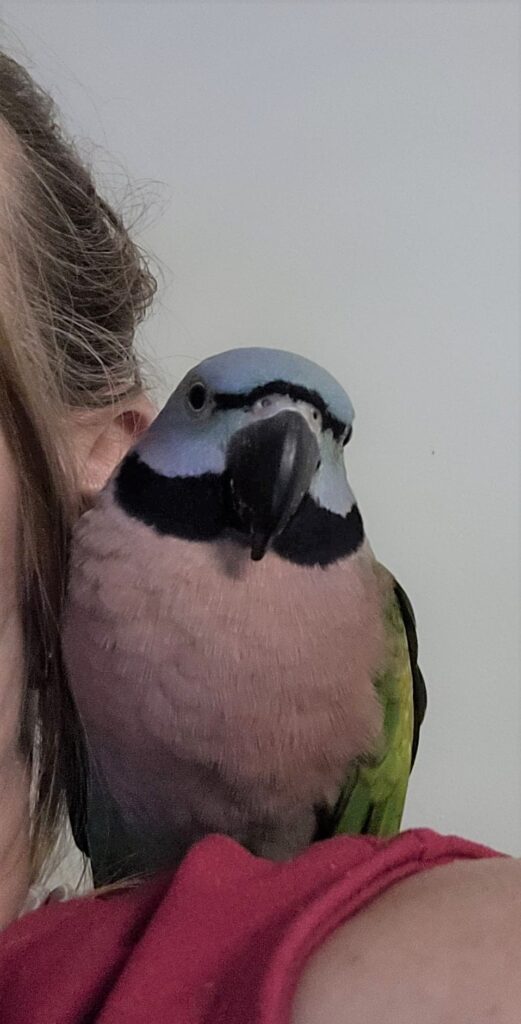 This sweet girl is looking for a special feathever family to call her own. She is friendly with most people and is a bit hormonal right now and seems to like anyone who pays her attention 🙂
She is estimated to be around 20 years old.
Her current diet consists of fresh vege/fruit daily along with a variety of pellets as she is deciding which one she likes – harrisons fine seems to be a favorite dunking food 🙂
She is learning to fly really well and this is helping to build up her chest muscles – due to her flying she should not be adopted into a home with cats or dogs with high prey drive or small children who could potentially step on her.
She is pretty quiet but does have a high pitched contact call but is not repetitive.
Ideally her perfect home would be a quieter house where she can be the center of your attention 🙂 she lovesssssss to snuggle and rarely leaves your shoulder.
Her cage is included with her adoption fee.
Please fill out an application form if you think she may be a perfect fit for you.