Charity – Indian Ringneck

Meet Charity – a very sweet Indian Ringneck who is looking for an amazing family to call her own.
This little girl has been wild most of her life and kept in a cage with very little interactions – socially she is trying very hard to become friends with people but is still very shy.
Prior to arriving here, she sustained a serious injury to her neck and right leg after being caught up in some string for many days – after medications, cage rest and a change in diet, she is now thriving and the wound has closed up on its own without the need for surgery!!!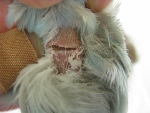 She would do wonderful in a home where she can be around people most of the day – she does like to venture off of her cage onto tabletops or playstands and is curious about other birds but does not charge them.  She needs someone who has a TON of patience and a realistic understanding that she may not ever be 100% hand tame – please read up on this species for more understanding.
She has alot of cute chirps/whistles and calls and has a very healthy appetite, she likes most fruit and vegetables and some parrot seeds – she is very treat motivated and we have been working with her on positive reinforcement training and while she won't step up or allow you to touch her head, she does allow a beak touch, which is amazing progress for her!
If you have room in your heart for this sweet girl, please go to our guardianship page and fill out an application or email us for more details.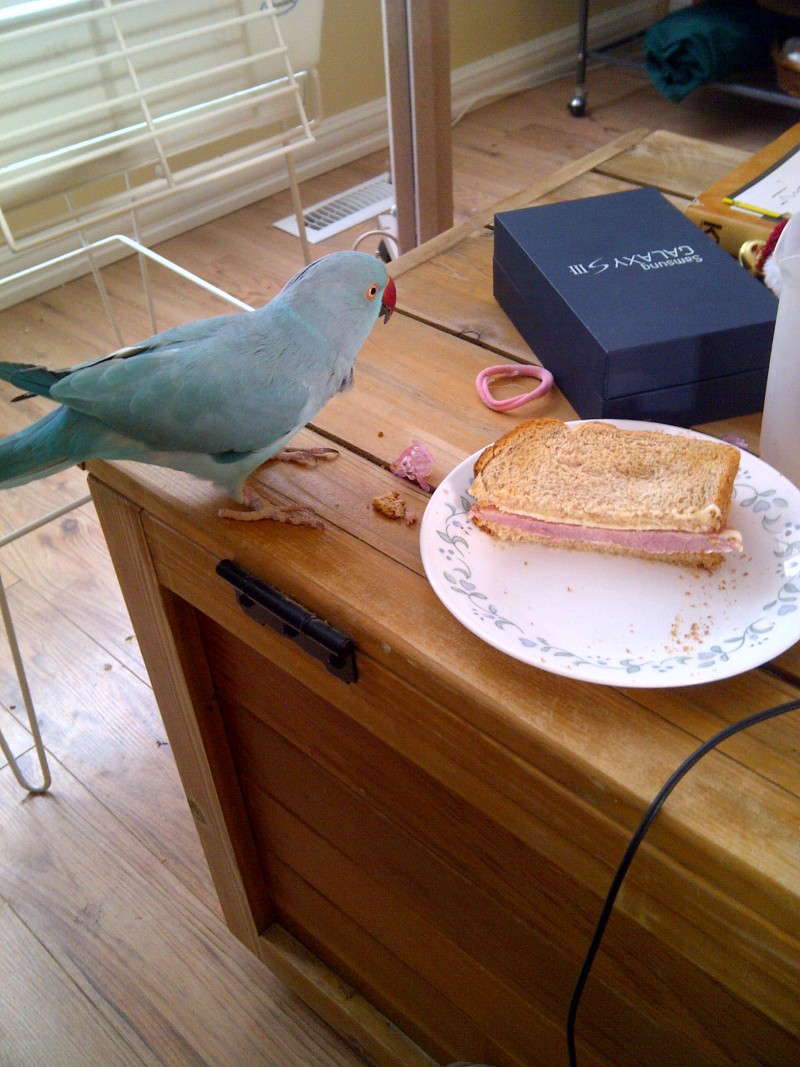 July 2013 Update:
Charity is currently in foster and doing really well!  As per her foster family:
Charity is entertaining as usual. She loves to show off her acrobatics and occasionally hums along softly to music. Her last performance was to a disney movie. She seems lively and in good shape. She squawks when its bed time so we know when to put her to bed. Around 9pm. She usually will just play around her cage when we let her out, but occasionally explores. She's not gotten herself into trouble so we don't worry too much about her running around. She still snaps at me when I walk by and still very much prefers (the other roommate) over me; however, thru experimentation, we have found that if I stand taller so as to look down at her as opposed to looking at her at eye level, she won't snap at me. I don't know that she likes me any differently though. Good to know for the future. Also, we have made her food "rings" for her as a reward/treat. Pineapple and pepper slices work great because being hollow, we can loop them thru the rope perches and she can eat them off. She's very meticulous about colours. She will tear up a coloured wood toy into pellet sized pieces and put them in the food bowl containing her coloured pellets. In addition to her bath, she loves fruits and veggies and the evidence is all over her cage and face daily. Recently, she briefly stepped up on (other roommates) hand.  I hope she finds a special home because with lots of patience and love she can be a great friend.