Popeye – Eleanora Cockatoo looking for love – ADOPTED
Due to unfortunate circumstances, this sweet girl is looking for a loving family to call her own.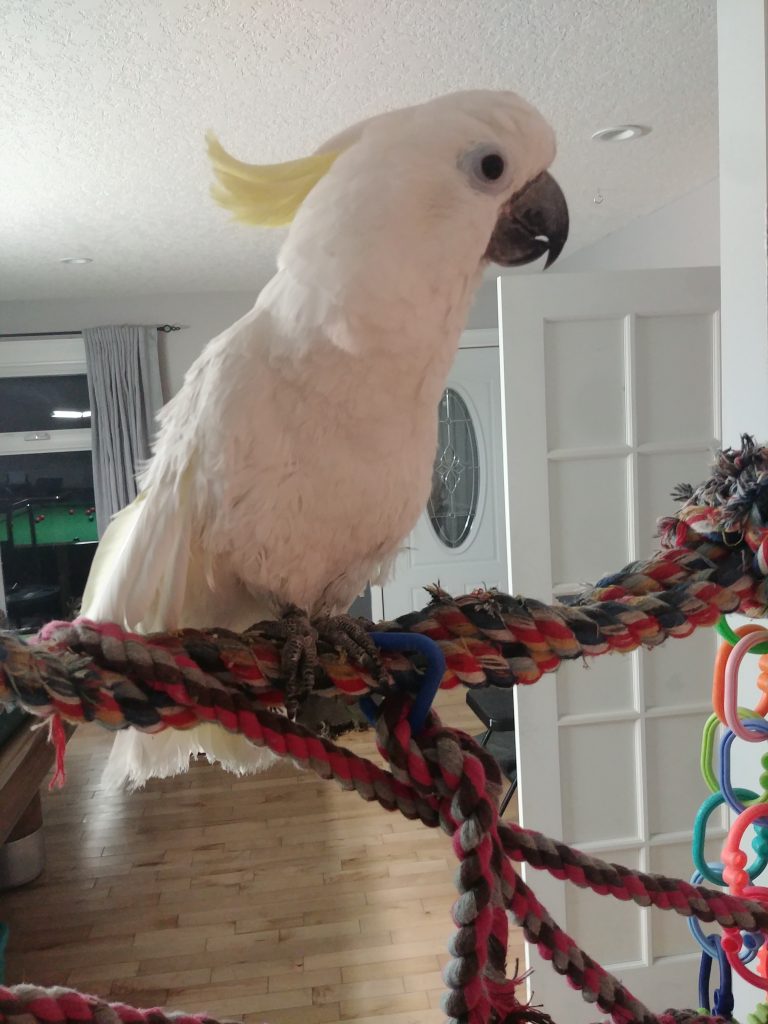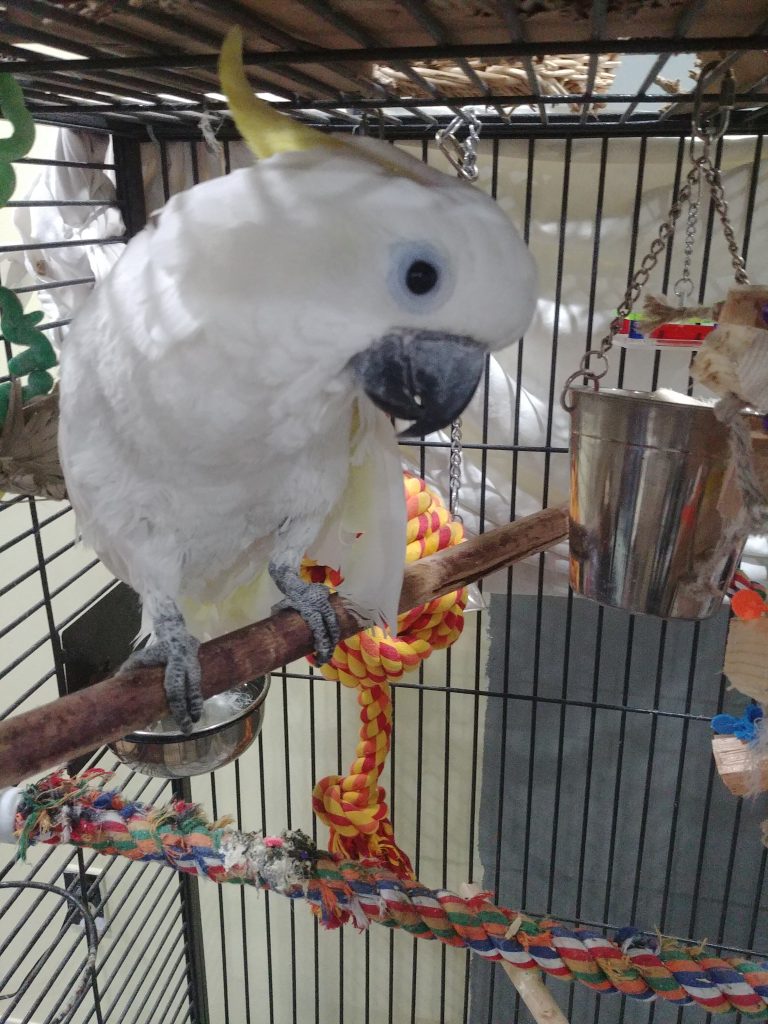 Her age is about 25 – 30 years old. She is happy girl and has a preference for men but will adapt to a single woman with patience and time.
She does not like the other Eleanora in the home and is not crazy about certain dogs.
She is eating Harrison pellets and some zupreem fruit pellets, and most fruit/veges and nuts. She loves her 2×4 wood blocks to chew and cardboard boxes. She is very sensitive to touch at the moment as her hormones are quite high!! Scritches above the neck only for this girl 🙂
She would do great as an only bird or possibly one friend. She is learning how to go onto different play areas and will get stressed if you leave the room and will call out for you – there is a bit of seperation anxiety noted but with time and patience and a whole lotta love, she will adjust just fine!
She has her large day time cage as well as a sleep cage and is now on a good sleep pattern.
She would love to find her own family!
Please fill out an application on our adoption page if you are interested in this little beauty.