(PLEASE NOTE: this bird is currently NOT a Birdline resident)
This 13 year old DNA female Senegal is looking for a new home.
The bio of her has been provided from her current owner
Risa
Her current diet consists of fresh fruit and veggies, particularly grapes, bell pepper and (if you are feeling particularly brave) pomegranate. She likes seeds as a snack, walnuts, sunflower seeds, wood kebab toys, millet treat sticks, foraging toys. She likes head scratches from those she likes.
Risa used to know some tricks but has forgotten due to lack of practice. At night she prefers to be covered and during the day she enjoys background noise (ie radio).
She hasn't shown preference of men or woman, but once she has made her mind up about someone it's difficult to change it. She started to pluck about 2 years ago and uses it as a stress response . She does not like children and has had no experience with cats or dogs.
Risa will need an experienced owner who understands Senegals and has patience and alot of love to help with behavior issues using positive reinforcement and consistent training. She is also fully flighted.
Her last vet checkup was October 23 2021
Cage 4 5 1/2 high with play gym adding
1 foot 10 deep2 feet wide
Comes with a carrier and optional travel Cage
Diet: Harrison adult lifetime course pallets, nutriberry senior bird
There will be an adoption fee required.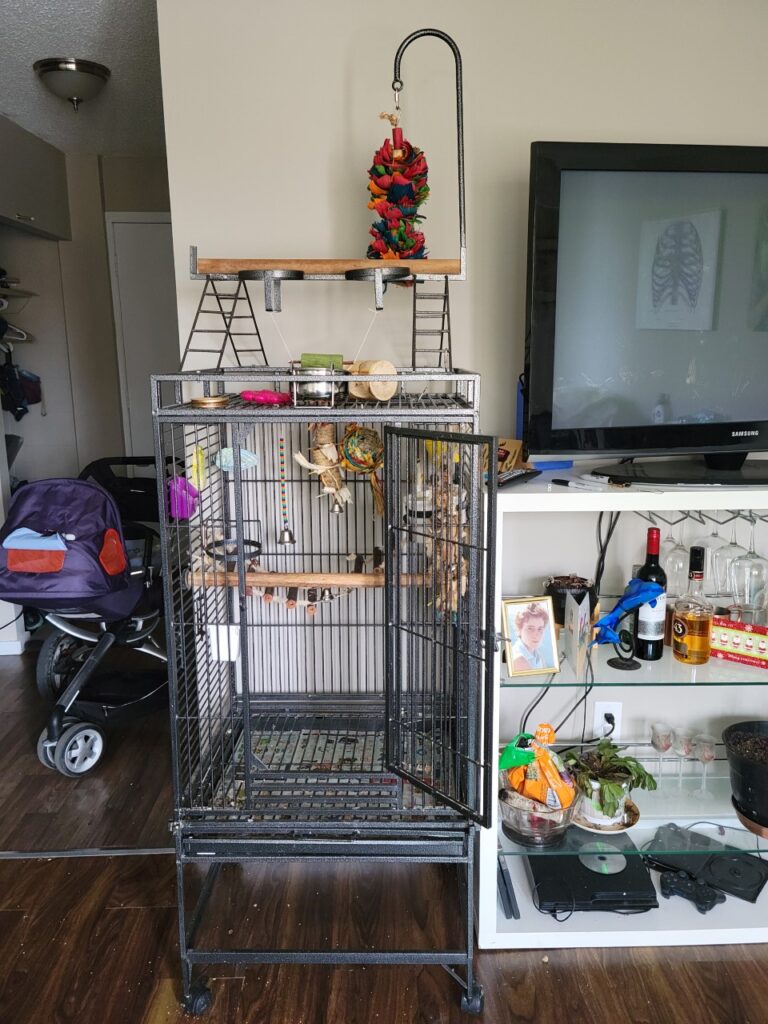 Please email info@birdline.ca if you think you may be a good match for this little one..