Lutino Cockatiel -ADOPTED.
(PLEASE NOTE: this bird is currently not part of the Birdline flock)
This 12 yr old girl is needing a new family to call her own.
Her bio is provided by her current owner.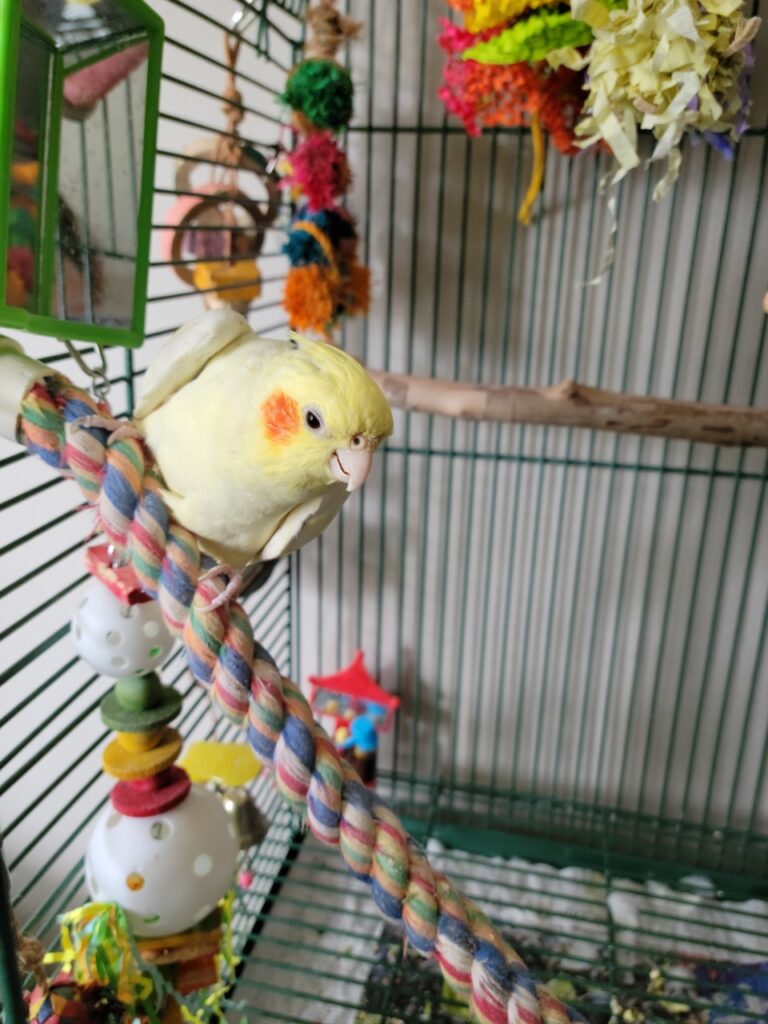 cheeky dislikes forced contact. She nervous around children and other pets such as cats/dogs – she has never been exposed to them. She does share the home with a Senegal but they do not interact.

Cheeky likes to be part of the family, but likes hands on attention on her terms only. At night she prefers to be covered and during the day she enjoys background noise (ie radio).
She likes to walk around the floor to explore, but is fully flighted so caution needs to be taken with open doors/windows. She has a permanent air bubble beneath the skin on her back haunches which causes her no issues.
Last vet: March 31 2021

Her Cage is 5 feet 3 inches high1 foot 20 inches deep
Comes with a carrier and optional travel Cage
Her current diet is Hagen cockatiel seed. I add vitamin drops. Millet as a regular treat and the occasional treat stick and does enjoy lettuce (no spinach please as this upsets her digestive system)
If you think you may have the home shes looking for – please email: info@birdline.ca
Adoption fee will be required.