Goffin Cockatoo looking for an experienced adult home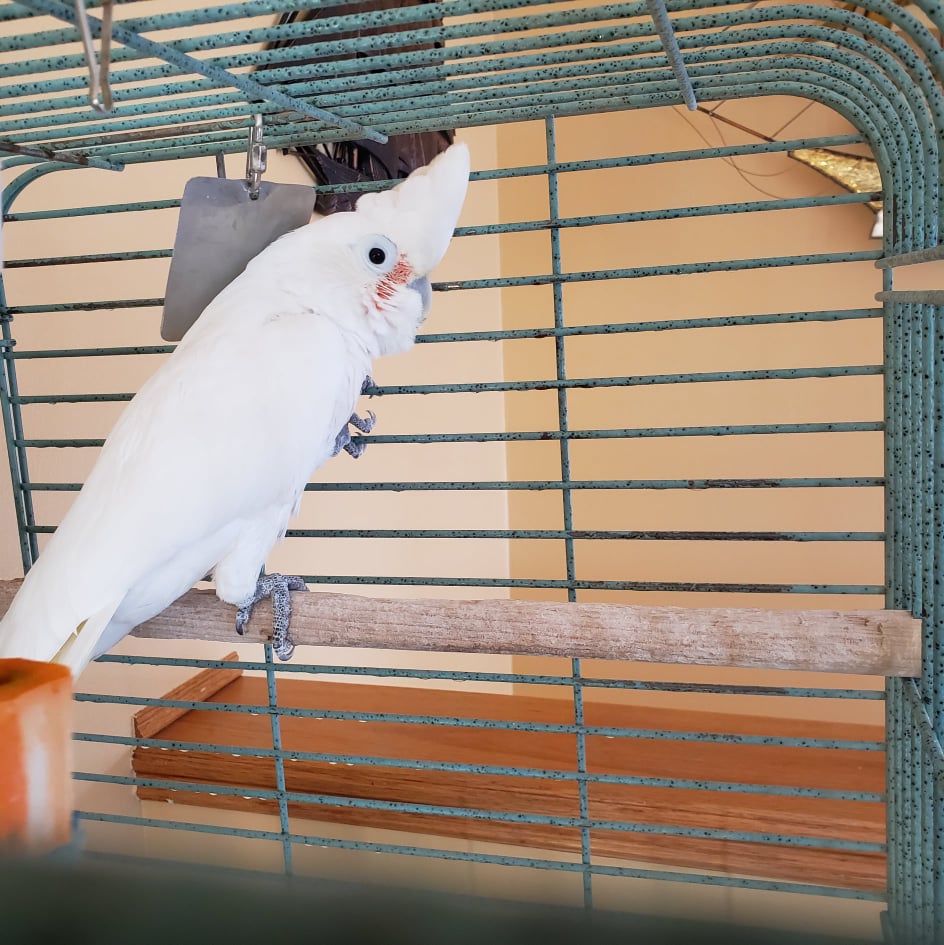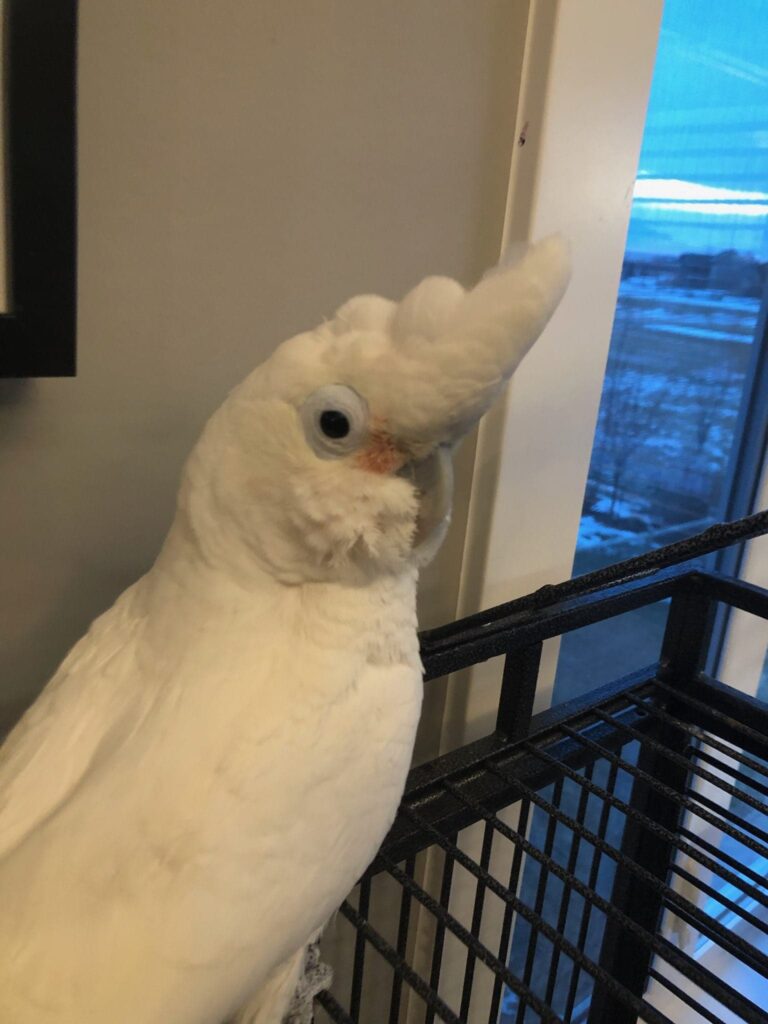 This cute little guy is looking for a new family after the sudden passing of his (male)owner with whom he has shared his life for over 25+ years – he is estimated to be at minimum 37 years old.
He had only bonded with his previous owner and does not like women very much and tolerates some men. He has been known to chase/bite the woman in the current home so it is preferred that he is adopted by a male.
This behavior has changed in his current foster home and he has been slowly interacting with the lady of the house and has even given her kisses!
While he enjoys wandering around the house – he is still not stepping up as trust is taking time to build.
Based on his life experiences – he cannot be adopted into a home with small children.
Please have realistic expectations when considering adoption – this little guy is going to take time to learn how to trust/love again and an immediate bond is not likely going to happen.
He is somewhat protective of his cage and a few favorite toys.
Buddy has transitioned into a new cage and seems to love it!!!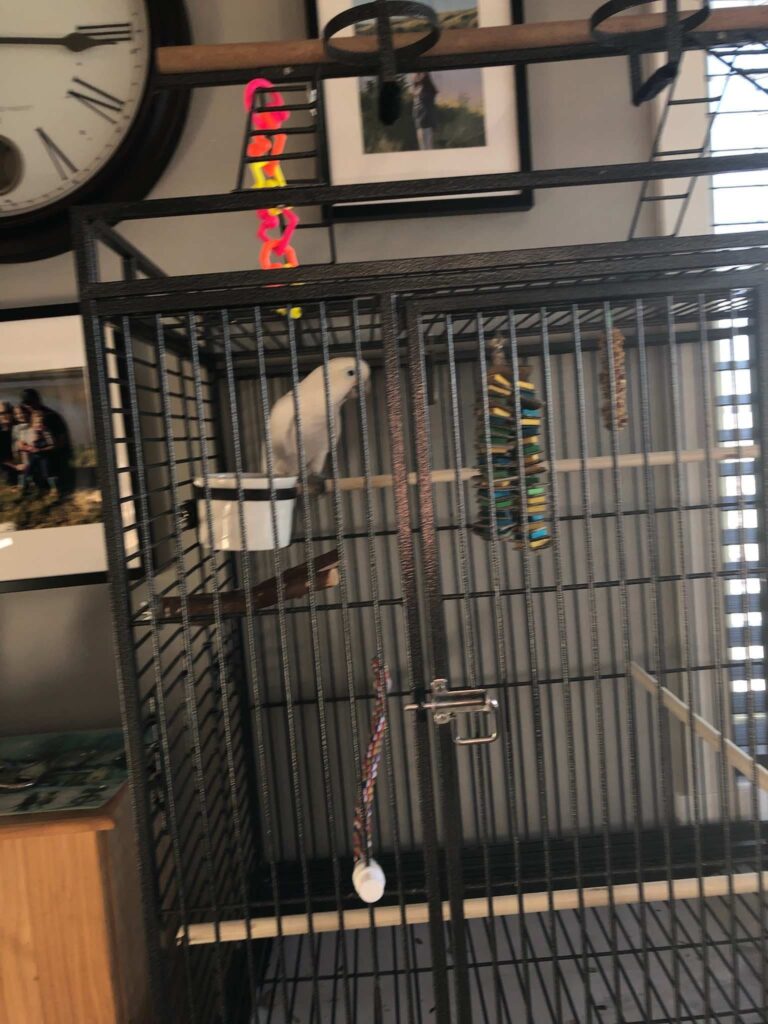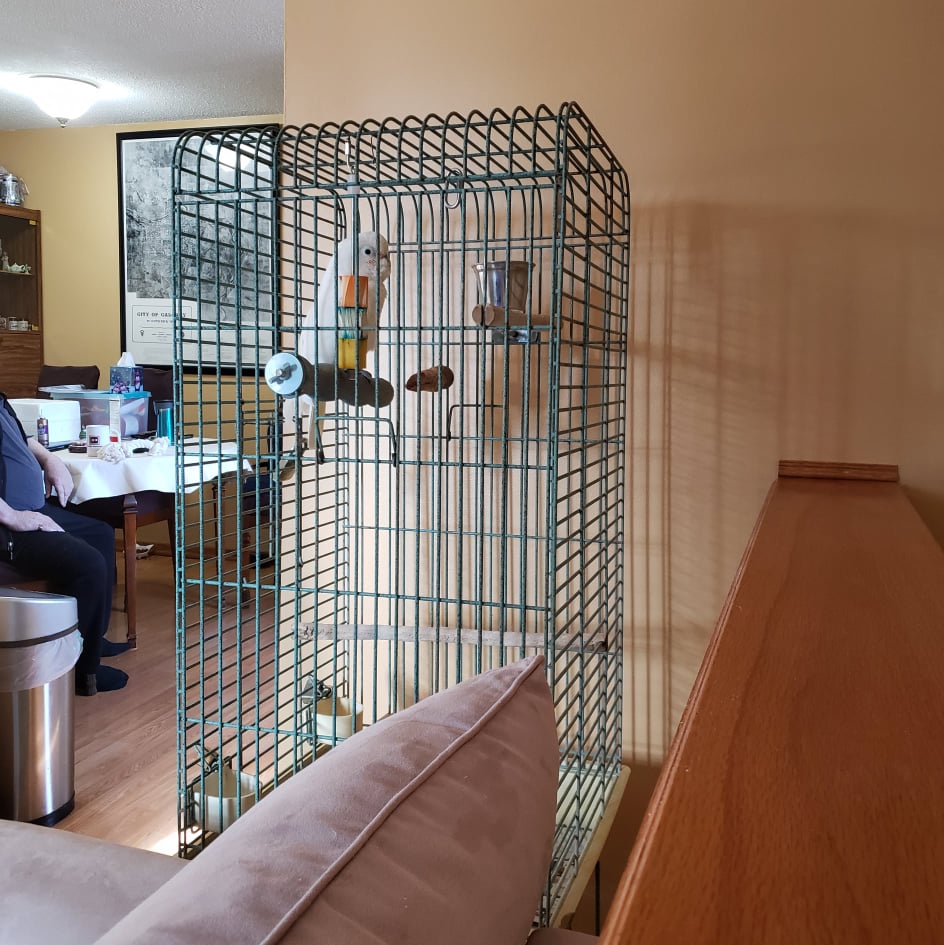 He does chase cats in the home if there are any.
In his current foster home there are dogs and he has shown no aggression to them and now barks just like them 🙂
Buddy is currently looking for a new foster family with experience – OR a new adoptive family – whichever comes first!
As he is a cockatoo – and they are known to be very loud at times – NO shared dwellings/apts etc.
Please research and understand the needs of a cockatoo – this is not a first time bird for an inexperienced person.
Please fill out an application form located on the website for foster and/or adoption.