Adorable Bourkes Parakeet looking for a quiet home.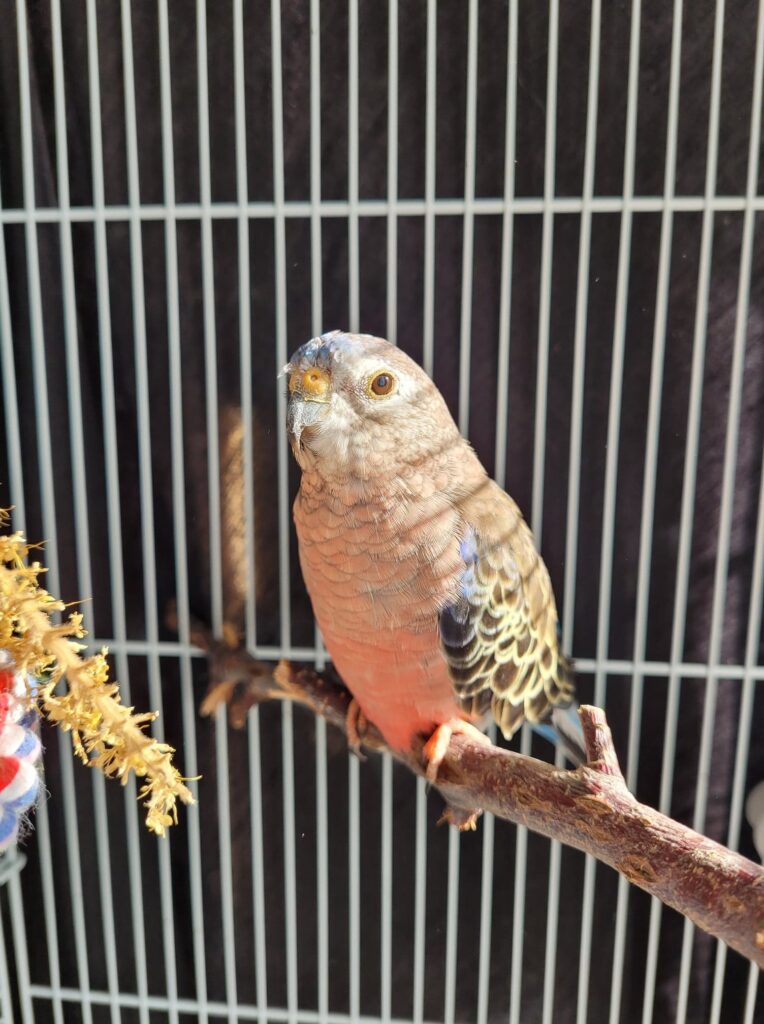 This incredibly gentle and sweet girl is looking for a quiet home to call her own. She is one of the quietest little things we have ever met and makes the sweetest little peeps 🙂
She was fully flighted but had a night fright and lost many primary feathers on her left wing. Those feathers are now growing back in and she should be flighted within a few weeks. When we hold her, we sit on the floor as she drops hard if she tries to fly. She enjoys sitting with you and is very curious about everything and will fly off to see what else is around. She loves being close to a window so she can watch the birds and peep back at them 🙂
She is in a smaller cage until her feathers grow back in (for safety)but would love to be in a flight cage as she does fly around in it.
Her perfect home would be with a mature adult (NO CATS)who has time to spend with her (no small children please).
Please fill out an application form if you think you have the perfect feathever home for this sweet girl.