This little guy will be returning from foster and is still looking for his own family.  He is incredibly loving/gentle and enjoys hanging out with his human flock.
He greets you with happy chirps when you enter the room and can't get enough of cuddling!  He has so much love to give and just wants it back in return.
He is very social and likes everyone he meets.  He would do fine in a family and would probably enjoy being an only bird – hes very spoiled!
Did I mention how much he likes his baths???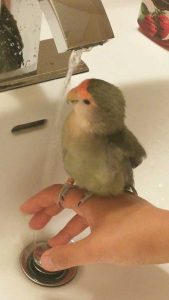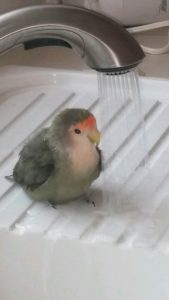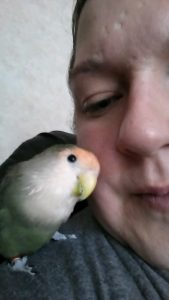 If you think you are that "special" someone for this very "special" little guy please fill out an application and we will try to set up a time for you to meet him.