Lost cockatiel – $1000 reward! – Signal Hill Calgary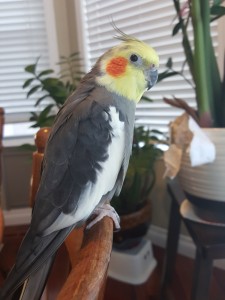 Hi,
We lost our cockatiel in Signal Hill SW. His name is Silver and he flew out of our house around noon on June 17. He is a grey cockatiel with yellow and orange cheeks and is approximately 13 years old. His wings aren't clipped but his tail is slightly trimmed at the end.
If anyone have information on his whereabouts, please contact me or my brother at 403-689-3852 or 403-978-3812.
Thanks a lot.
Ellen